Welcome to Avis

Porto Car Hire
Porto (also known as Oporto) is Portugal's second largest city, and a busy industrial and commercial centre. Porto is one of the most beautiful cities of Portugal. It has many fascinating buildings, baroque churches and some remarkable museums.

Start your Portuguese journey in Porto and explore the beautiful Algarve. What are you waiting for? Start your journey with Avis car hire today.

Book now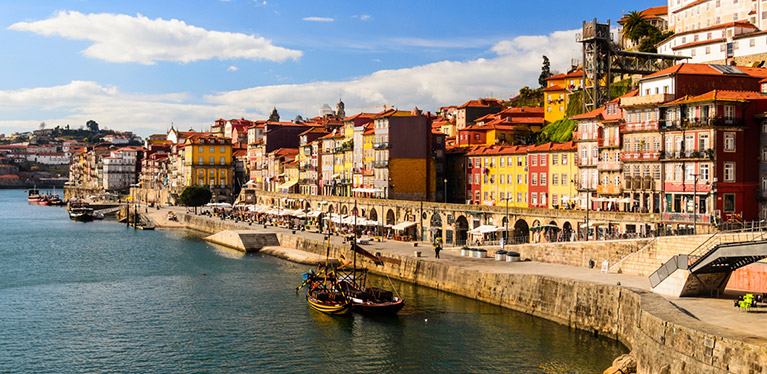 Your top rental locations in Porto
Plan your journey from Porto
One of the most charming coastal towns in the world, Porto is famed for its bridges, port wine production and its Baroque architecture.

Porto is located on the hills overlooking the Rio Douro estuary. You'll get great views of the city from one of its 6 bridges, Dom Luís Bridge is particularly recommended.

Don't miss the historic centre is the Ribeira district, a UNESCO World Heritage Site.

Porto is also known for its ancient churches and cathedrals, such as Sé Catedral and the Church of São Francisco, as well as modern architectural wonders such as the Casa da Música and the Serralves Museum.

Road trips from Porto
Porto to Coimbra
90 minutes from Porto lies one of the oldest university towns in Europe, the riverside town of Coimbra.

Head into town and you'll be greeted its two beautiful cathedrals; the 'new' cathedral built in the Baroque fashion and the 'old' cathedral, which is more Romanesque in style.

You'll feel the influence of the university in Coimbra, whatever time of year you visit. The city offers a real taste of Portuguese academia, with its busy cafes, vibrant bars and political graffiti on student dwellings.

Porto to Caminha
Just over an hours' drive from Porto is the sleepy riverside town of Caminha, one of the most beautiful and scenic towns in Portugal.

There's so much to see and do once you arrive in Caminha, we'd recommend starting with the main square where you'll get a real taste of the old town. Visit the Misericórdia church, with its stunning ornate interior and the Casa dos Pitas , a 17th century house, built in the late Manueline style.

If you're seeking something a little more active then head to the beach, where you can take part in all sorts of water-based activities, including boating and windsurfing.

Porto to the Douro Valley
The Douro Valley is one of the most breath-taking and majestic drives in the whole of Portugal.

The valley is famed for its wine production but there's so much more to see on this route. Follow the river and you'll see the vineyards, as well as towns and villages offering a true taste of Portuguese life and culture.


Driving rules in Portugal
Which side of the road?
In Portugal, please drive on the right side of the road.

Country driving laws
Mobile phones may only be used with a headset or hands-free device
Do not use the horn in a built up area unless in danger
If you're caught committing a driving offence, the police can issue an on-the-spot fine
As you approach toll booths on motorways, don't use the green lanes. These are reserved for drivers using an automatic e-toll payment system. (Please speak to an Avis representative when collecting your rental car if you would like us to register you for this service)

Speed limits
All speed signs will be in km/h.

For a standard Avis rental vehicle with no trailers:
Urban areas: 50 km/h (31 mph)
Rural areas: 90 km/h (55mph)
Motorways: 120 km/h (74 mph)

Unless indicated by road signs.

Child safety / Seatbelt laws
It is compulsory for the driver and all passengers to wear a seatbelt
Children aged under 12 and less than 135cm must be seated in appropriate child restraint for their size
Children aged under 12 are not allowed to sit in the front seat

Please note - It is the child's parent / guardian or vehicle renter's responsibility to fit the child seat.

This road rules information is for provided for general guidance only. We endeavour to keep the information up to date and accurate, but any reliance you place on this information is at your own risk.